What is 30A? A Beginner's Guide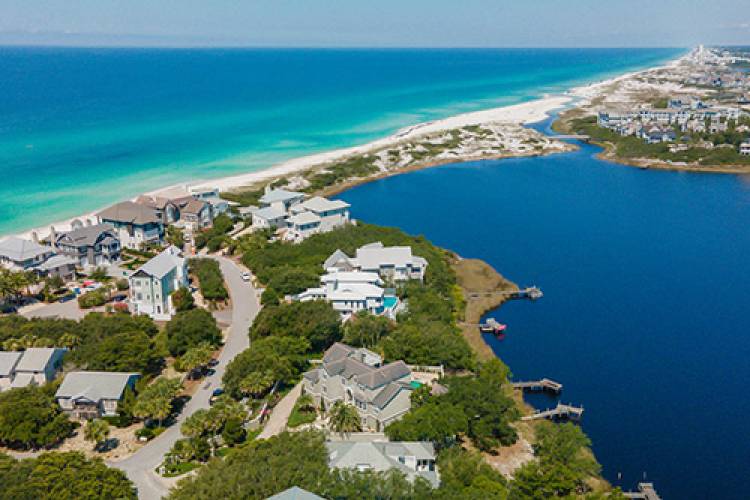 What is 30A? It's a question we hear a lot in these parts, though the reputation of this scenic piece of the country is growing by leaps and bounds. Scenic Highway 30A is an 18-mile road that hugs Florida's Emerald Coast on the Gulf of Mexico. It includes Seaside, FL, Rosemary Beach, Grayton Beach, Alys Beach and many other beach communities along its route.
The road itself and the surrounding beach towns comprise 26 total miles in south Walton County, Florida. The county is located in northwest Florida between Panama City Beach and Destin. This area of south Walton county has become geographically known as 30A. Though you won't find it on a map, 30A is now ubiquitous as the beach destination for thousands of vacationers from all across the country. There is a heavy concentration of visitors from the southeast who visit and own second homes here.
Now the Federal Highway Administration has added Scenic Highway 30A to its elite list of scenic routes in America. The new roads and byways chosen in 2021 cover 28 states and has bumped up Scenic Highway 30A from a state scenic route to a national one.
Posh Beach Rentals represents exclusive, luxury vacation rental homes in the 30A area and offers exceptional service to our discerning guests.